KCI Mini Hopper Powder Coating Gun Model K1-3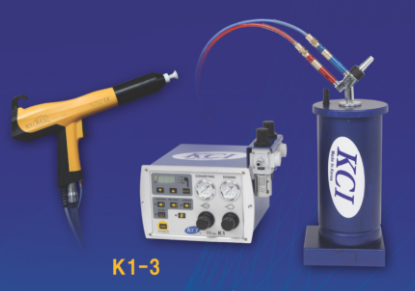 KCI Powder Coating Gun Model K1-3
Just $2,495.00 U.S.D. for the Complete System
Ships Pre-Assembled FREE to Your Door (a $300.00 Value)
Includes Best in Business 5 Year "No Wait" Warranty
This mini hopper powder coating gun is the most versatile and affordable system KCI sells. It's 10 Liter hopper holds 8 to 10 pounds of powder capacity makes it perfect for just about any size job.
Its is the exact same gun and controller as KCI' S flagship box feed gun and is  lightweight and easy to use.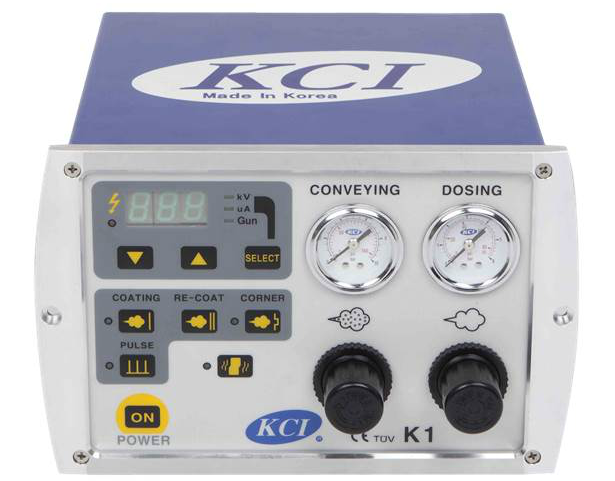 The controller has three preset modes for coating, re-coating, and a special pulse mode when you need to overcome Faraday cage effects on highly contoured parts.
Job shops love it because it holds enough powder at one time to coat multiple parts, Its perfect for wheels and rims, automotive and motorcycle parts, fence panels, railings and so much more.
Check it out against any other gun sold and you'll find its got all of the same features and performance without the heavy price tag.
This unit sells for $2,495.00 U.S.D. ships free by UPS ground to any U.S. based address and comes with a full 5 year warranty.
Additional mini hoppers are available for $350.00 U.S.D. each.
Call 207-330-5466 for more information