Description
QUICK-CUP 80Kv Powder Coating Cup Gun Kit
80Kv Output for Better Part Coverage and Less Wasted Powder
Exclusive Quick–Cup System– Fast Powder Reloads & Color Changes
One (1) Year Warranty with U.S. Based Parts & Service
Easy To Set Up & Use

– Sets up in under 5 minutes

This is the Wanxin Quick-Cup Model 80Kv powder coating cup gun. We think it's one of the most versatile powder coating gun system on the market today.
With its exclusive QUICK-CUP Color Change System, changing or adding powder colors takes as little as one minute.
In addition, this system has 35% to 75% more coating power (Kv) than other powder coating guns of its kind and that means better powder transfer and less wasted powder.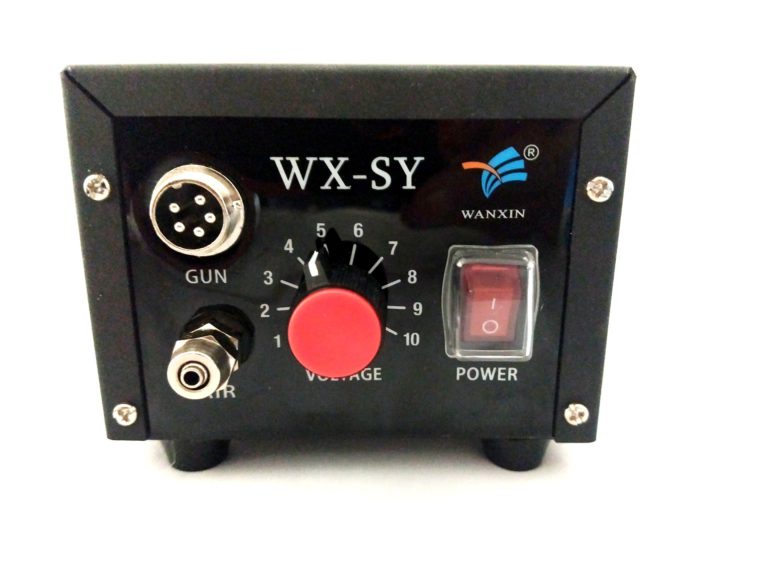 Second, third and top coats are no problem and the gun is light and easy to maneuver. It sprays today's popular textured and metallic powders and cleanup after the job takes under a minute. It also has a superior air control that allows you to quickly dial in just the right amount of powder for each job.
Designed for daily use in a small business or home shop, it has the versatility to handle just about any coating challenge you can put in front of it.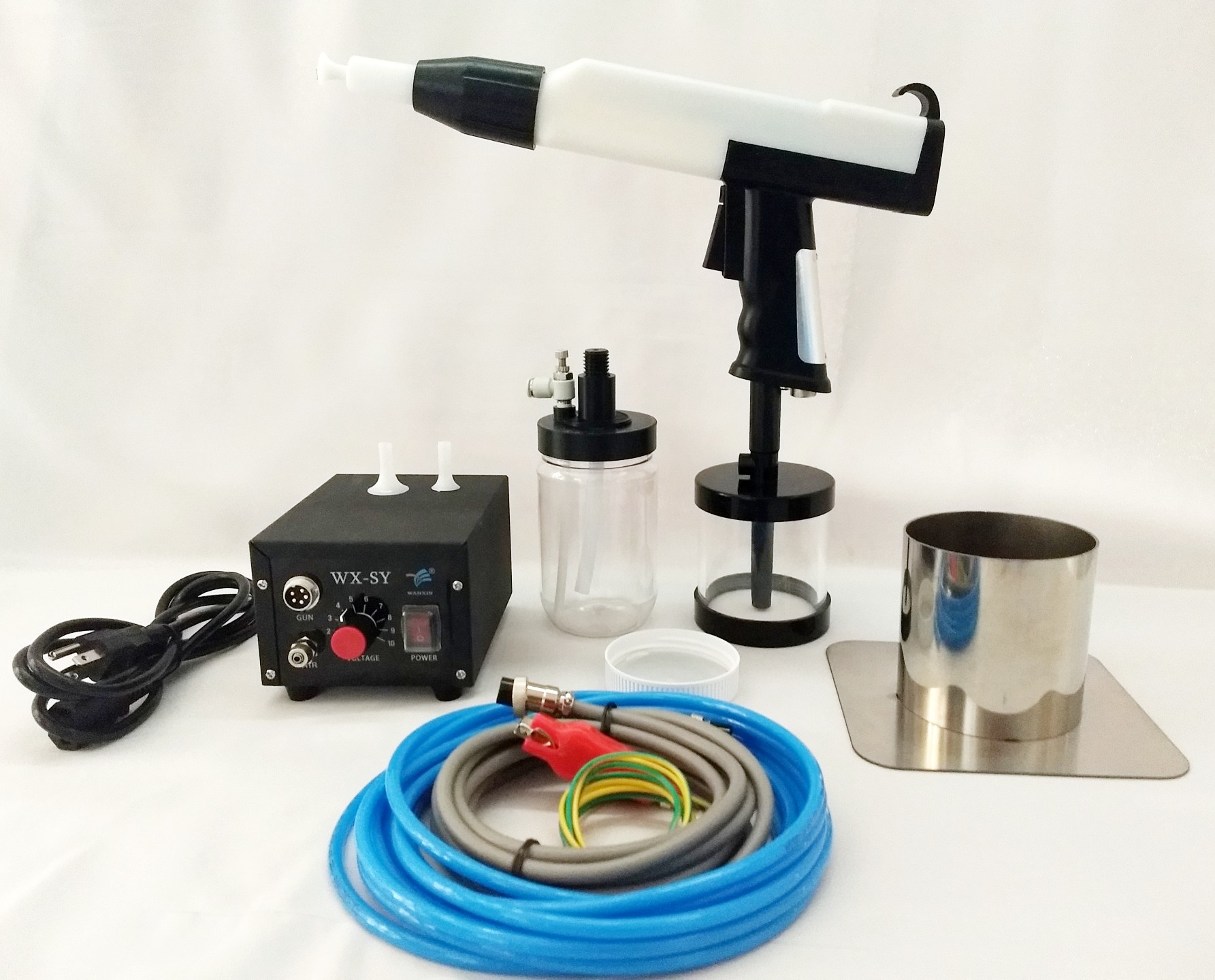 Your QUICK-CUP KV80 Comes Ready to Work with the following;
1- 80Kv Powder Coating Gun
1-QUICK-CUP Speed Change Cup System
1- 110 Volt Controller Box with Fused Power Supply, Kv Adjustment and 8mm Flex Air Connections, U.S. Power Cord and ground wire with clip.
1- 8' Powder Coating Gun Cable.
1- 8' Air Hose.
1- Round Electrode Nozzle with 3 sizes of Deflector Tips.
1- Flat Electrode.
1- Powder Coating Ground Clip.
Warranty
Your QUICK-CUP 80Kv powder coating kit carries a full one (1) year warranty and is backed up by PowderCoatPro's U.S. based parts and service. If for any reason your 80Kv should fail to work simply call us and we'll arrange to have you send it back to our aftercare service center for repair of replacement. You can see our full warranty here for more details.
Free Shipping
Shipping is FREE to your U.S. address and most orders are shipped the same day they are received by USPS Priority Mail. (A signature will be required at delivery due to the value of the shipment.)
Technical Specifications
Power Supply Source Voltage: 110V AC 60Hz with U.S. Plug
Output voltage: 0—80KV (Adjustable)
Polarity: Negative
Maximum output current: 80 Micro Amps
Max Input Air Pressure: 87PSI
Air Consumption: 0 to 5 m³/h (2.9CFM)
Weight of spray gun: 600 g (1Lb. 5oz)
Max. Possible Powder yield: 550g/min (19.4 OZ/min)
Volume of Powder Cup Hopper: 350ML (12oz)
Work temperature range:-10℃—45℃ (50°F to 113°F)