Description
Redline EZ100 Powder Coating Gun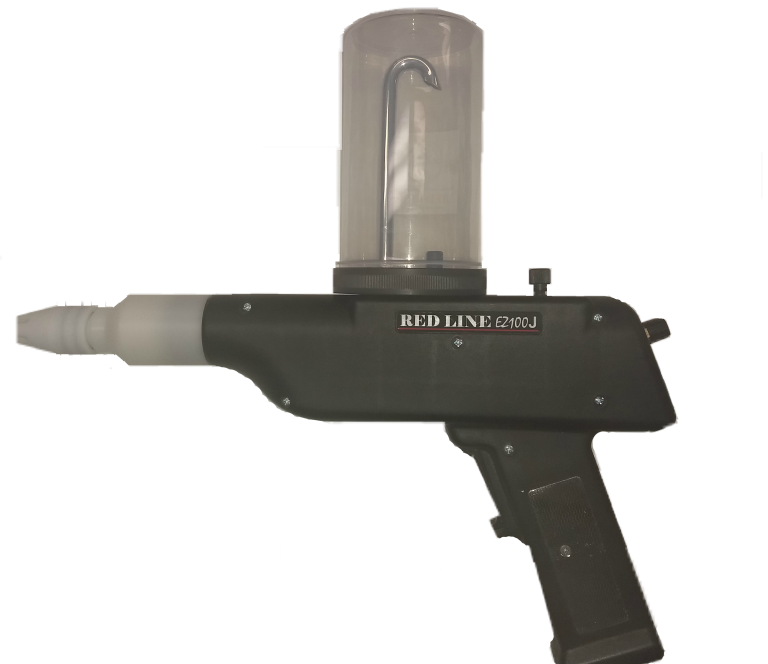 EZ100 Powder Coating Gun Features
Includes Special U.S.A. Air Line Adapter (Can't Use Gun Without One of These)
1 Minute Color Changes
Fully Adjustable from 0 to 100Kv
6 Month U.S. Based Repair or Replace Warranty
For those looking for a full 100 Kv powder coating gun, the EZ100 might just be the perfect fit. Designed with most of the features of a commercial powder coating machines costing thousand more, the EZ100 puts a full 100 KV of first pass coating power in your hand.
Just like its sister gun, the Redline EZ50, the EZ100 has a unique all-in-one design that makes powder coating and color changes fast and easy. Whether you use it as your primary gun or as a backup or touchup gun, the EZ100 can handle all types of materials and powders.
Boasting a full 100 Kv the EZ100 is adjustable from 20Kv to 100 Kv giving it the powder to coat small and large jobs flawlessly and perform multiple re-coats with ease.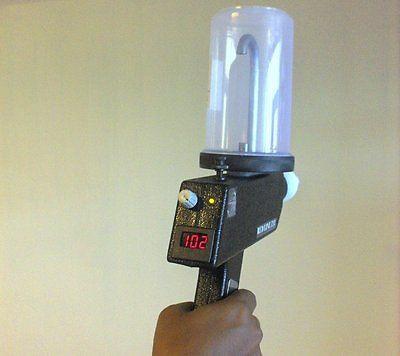 Featuring a top-mounted powder cup and air assisted feed, its powder flow is always steady and even. (There's even a separate control knob to fine tune the powder flow for those finicky applications!)
Enjoy years of carefree powder coating with the EZ100 without having to mess with foot pedals, hand switches, and messy hoppers.
Your EZ100 Kit comes with the following;
1- EZ100 Powder Coating Gun
1- Power Supply with U.S.A. adapter
1-U.S. Air Supply adapter (converts from BSP thread)
3- Deflector Tips
1- Star Tip
1- Spare Electrode
1 Manual (English)