Description
Red line EZ50 Powder Coating Gun Kit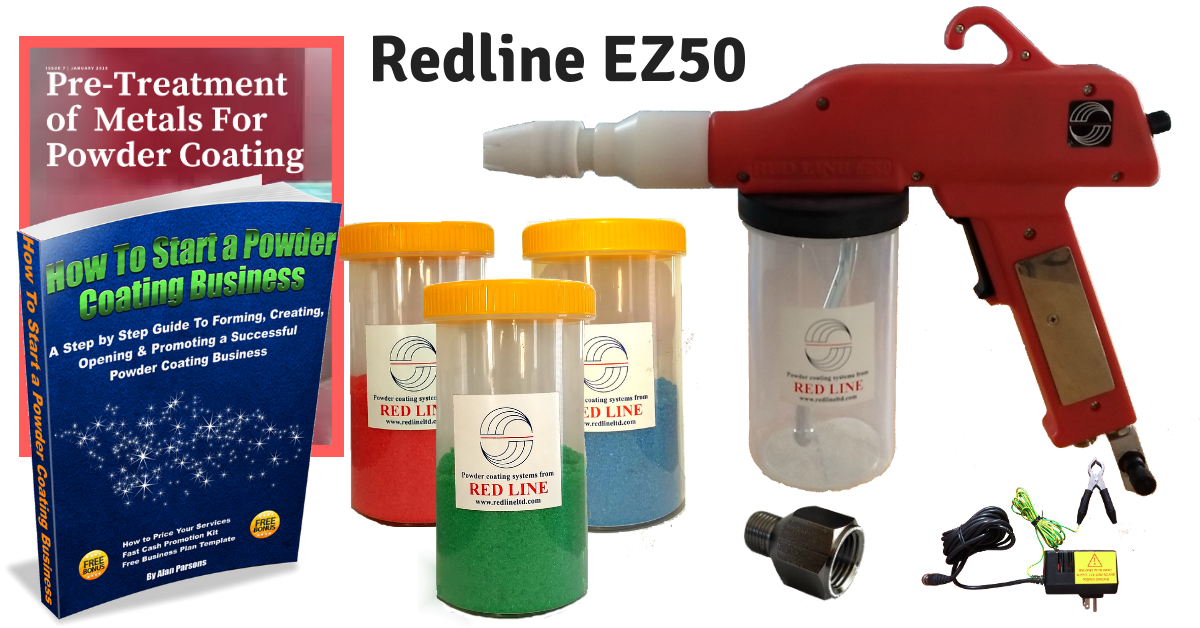 Top Industry Experts Call The Redline EZ50 Powder Coating Gun "Miles Ahead" of Eastwood, Harbor Freight and Craftsman Guns. Here's Why You'll Love Them Too…
Whether you're a home based powder coater who's outgrown the frustrations and limitations of hobby-level powder coating guns…
Or a savvy business owner who wants to bring powder coating in-house for better quality and cost control, Redline powder coating guns are one of the best ways to build your brand and business. Here's why:
The Red line EZ50 is light weight and perfectly balanced gun for optimum comfort and it works just like a professional fluidized hopper gun costing hundreds more. It shoots any type of powder with ease including Chromes, Metallic's and Textures and with its built-in automatic air control, there are never any sudden powder surges or clumps.

That means no gun mods or hacks are necessary on your part to make the gun work correctly. With the Red line EZ50 all you do is plug it in, add powder and air and you're ready to go.
In fact… one of the nicest features of this gun is its smooth and accurate powder control.
With a simple twist of a knob you can adjust Kilo-volts (Kv)Amperage and powder flow all the way from a whisper-thin 5KV powder stream all the way up to a full on category five 50Kv storm cloud of powder. That'e enough power to coat and re-coat your projects with ease.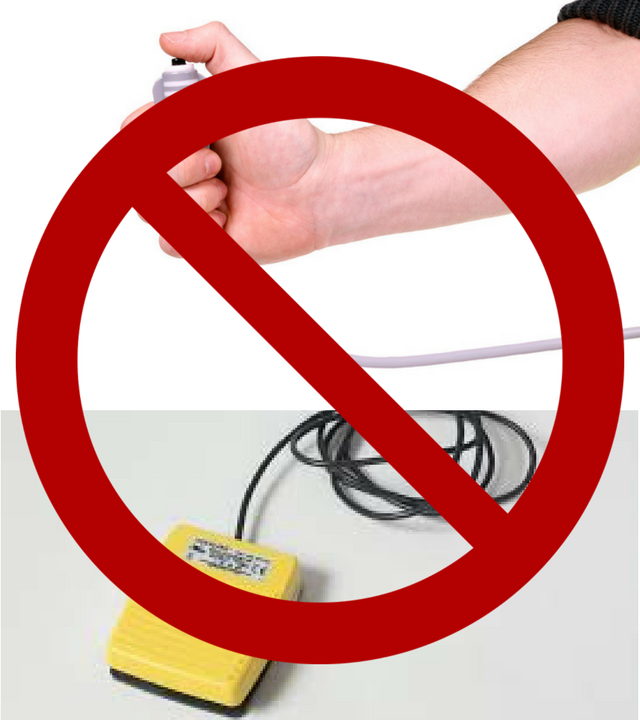 And you'll never have to deal with any of those annoying Foot Pedals, Hand Switches or boxy controllers either, because Red line powder coat machines have all the electronics and air controls built right into the gun. They also come with an extra-long 10' cord and grounding cable allowing you to reach 60% farther than any other brand machine.
Redline Guns as "Bridge Guns"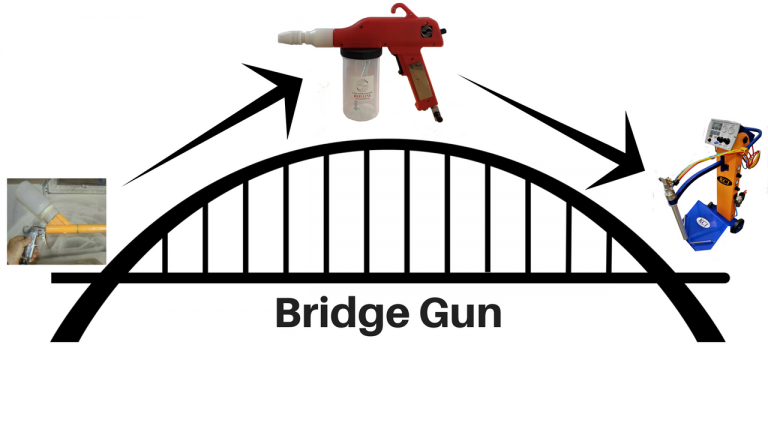 For the numbers minded coater and business owner, Redline guns are the perfect "Bridge Gun" because they effectively bridge the money gap between cheap starter level guns (which aren't suitable to run a business with) and full-on commercial coating machines that can cost you thousands more.
Perhaps that's why more than 50% of our customers use Redline guns in their own businesses.
Features & Benefits
• New Dedicated U.S. Power Supply
• Bonus Package includes 4 Powder Cups and U.S.A. Air Line Thread Adapter
• Shoots any Powder including Chromes, Metallic's and Textures
• No Sudden Powder Surges or Clumps
• No Annoying Foot Pedals or Hand Switches
• No User Gun Mods/Hacks Needed to Make Unit Work
• Fully Adjustable from 0 to 50 Kv
• 1 Minute Color Changes
• Free Repair or Replacement Warranty (6 Month)
• Fast, Free Shipping
Color Changes
Color changes are fast and easy too with the Redline EZ50 system. All it takes is a quick blast of air to clean out the inside of the gun and you're ready to shoot a new color in under 1 minute. Each powder cup holds approximately one half pound (1/2 Lb.) of powder and screws on or off in seconds.
Warranty
When it comes to warranty, no one covers you better than Red line and PowderCoatPro. Your gun will be backed by our exclusive 6 month year repair or replacement warranty. If for any reason your Red line gun should fail to work simply send it back to our aftercare service center for free repair or replacement. See full warranty for more details.
How Some of Our Customers Use Their Redline Guns
| | | |
| --- | --- | --- |
| Auto Parts & Restoration | Lighting Fixtures | Jewelry Makers |
| Wheels & Rims | Appliances | Public Utilities |
| Motorcycle Parts | Racing | Picture Frames |
| Machine Shops | Jet Ski Racks | Sculptures |
| Racks & Shelves | Fishing Gear | Combat Gear |
| Wood Furniture | Lawn & Garden Benches | Airplane Parts |
Here's What Verified Purchasers of Redline Guns Say…
"Miles Ahead of Eastwood, Harbor Freight and Craftsman guns.
The powdercoatguide
5 out of 5 stars Great gun for the price – easy for switching colors.
By Zachary W
Love my EZ50 Gun. Five Stars
By Ken Borchardt
Excellent buy! Served me well so far and I use it daily.
Stephen Todd
Gun works great!!! Absolutely love it!!! Great shipping!
by Brandon Morgan
What's Included in Your Red Line Powder Coating Kit…
1- Red Line EZ50 Powder Coating Spray gun
4- One pound (1lb.) Powder cups with lids (powder not included)
1- Special Air Supply Adapter Fitting for U.S.A. (Converts British Standard Pipe Thread to U.S.  N.P.T.)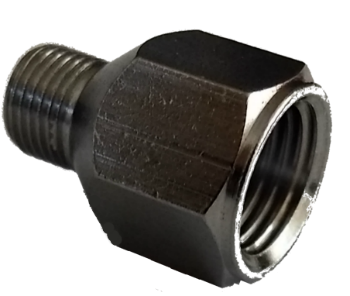 1- Dedicated U.S. Power Supply
2- Powder coating electrodes
3- Powder flow deflectors (12MM, 19MM & 25MM)
1- 10′ ground cable with connecting clip
1- Package spare O-Rings
1- Startup Guide & User Manual
1-E-book How to Start a Powder Coating Business
1- E-Booklet Pre-Treatment of Metals for Powder Coating
1- FREE Shipping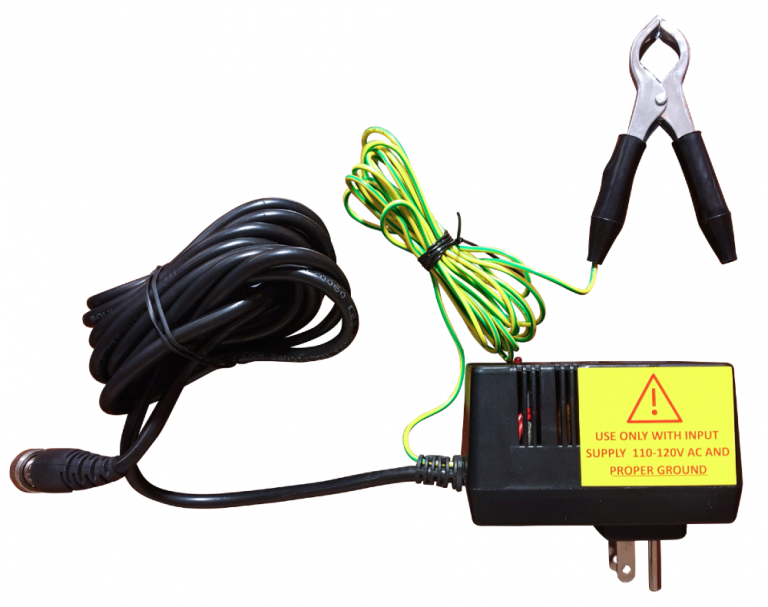 Same Day Shipping for most orders.
(A signature is required at time of delivery to protect your order.)